Post by bombora on Apr 1, 2021 14:57:03 GMT -6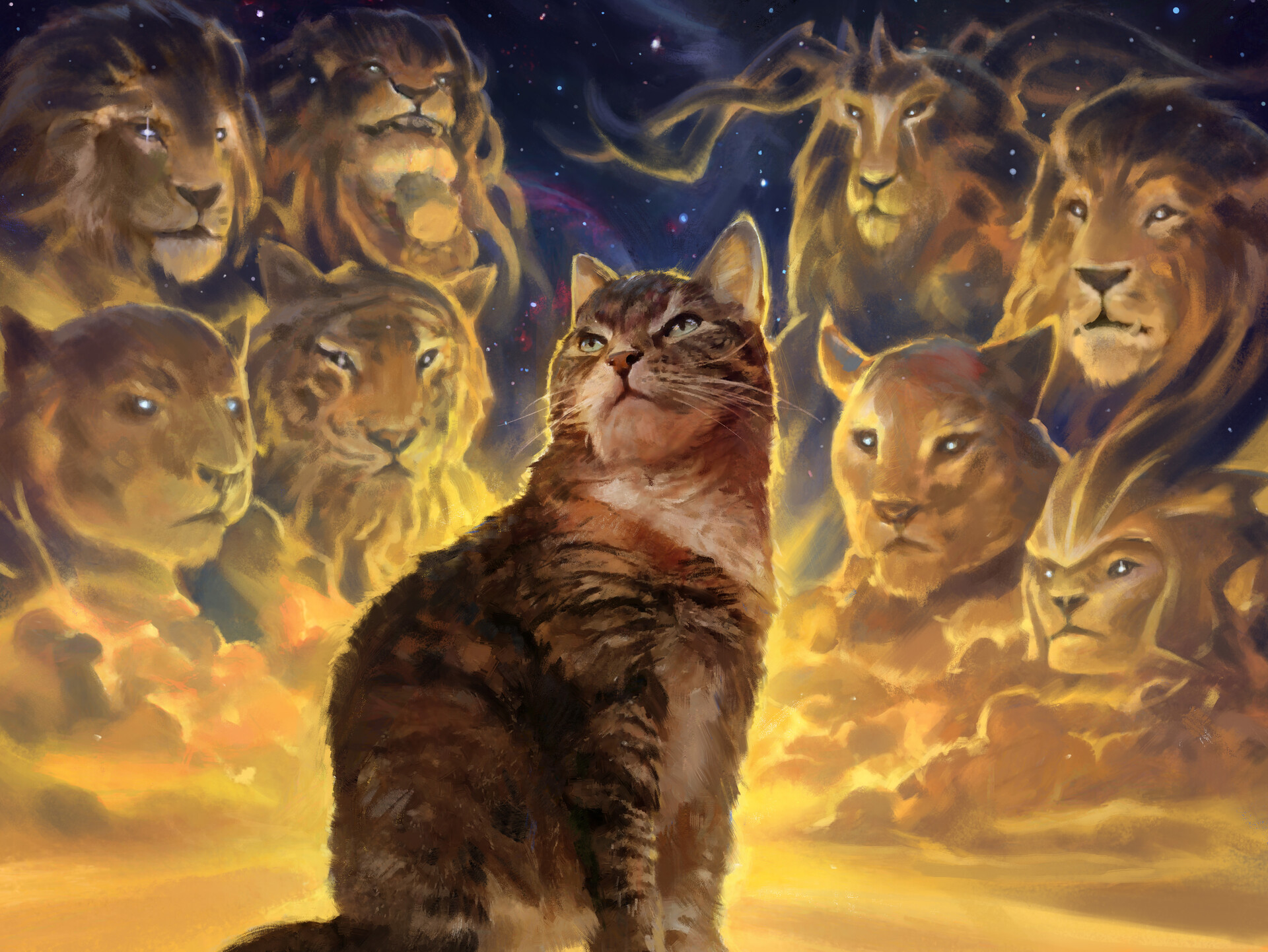 uefeather solemnly left the mouth of the medicine cat's den on a stormy winter's day. Bouncepaw watched the large black and white tom plod over the snow - ears folded back and tail flaccid. Even a mouse-brain like Bouncepaw could tell that there was a romantic friction between the heavy warrior and RedwoodClan's medicine cat apprentice. If Smallpaw showed any signs of recovery, Ruefeather would show it in his body language. She was already gone.

Bouncepaw's whiskers twitched with excitement in the showering snow.

The tabby knew that capitalizing on an opening left by a deceased clanmate was incorrigible. And yet, he felt so undeniably content. Why? His first thoughts were not of pity for Ruefeather's loss, nor mourning for Smallpaw's stolen life. The failure's focus was on the medicine cat position of all things. Had he so little empathy? Bouncepaw forced his tail down.

This was a chance. No, it was his only opportunity to grasp the glory he sought. There were as many warriors as there were stars in the night sky. Medicine cats were special. So I don't get visions! he thought. That doesn't disqualify me from trying, right? I'm going to give it my all! I'll show these feather-heads what a real medicine cat looks like! Bouncepaw didn't have the patience for hunting... maybe he'd eventually turn out to be a mediocre fighter, but he knew in his heart that he would curse himself until the day he died if he didn't at least try his paw at medicine. Bouncepaw would not be a bystander to the suffering of his clan. He was going to contribute now - not tomorrow - now.

It took every ounce of Bouncepaw's willpower not to leap and bound towards the medicine den. The fiery apprentice was spared from fox attacks, yellowcough and starvation. If that wasn't a sign, what was? If he wasn't supposed to do this now, then when? Bouncepaw's legs hurriedly carried him into the medicine den, its occupants so sick and delirious that they did not notice his presence.

Orchidshade would be broken from her miserable work by an oddly chipper-sounding tom. Bouncepaw's excitement defied the death and disease of the dark medicine den. He shined like the sun. "Orchidshade! I-I can get you some herbs! Do you need me to throw some webs on somebody?" he fumbled over his own mews. Determination practically poured out of the orange whelp.

"I will help you!" he demanded.
credit to
nat
of adoxography.