Post by wolfiedemon on Mar 17, 2020 20:42:28 GMT -6
Cloud that shadows moonlight
Tribe of Floating Stones
grey and white she-cat with yellow eyes
prey-hunter
she-cat
36 moons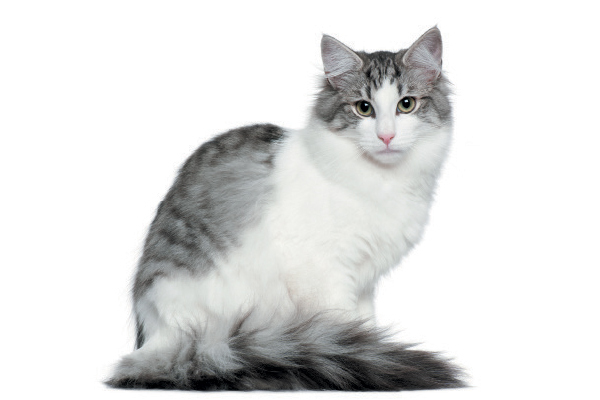 Appearance - 140
Cloud is of medium build with a look of softness about her.  Her muscles are lean thanks to how long she has been a prey hunter. She tries her best to stay in shape by taking on extra hunts here and there.

Her pelt is mostly white where it covers her belly and face. The rest of her is grey with light and dark stripes that cover her back and tail. The length of her fur is medium except for the fur on her tail. This fur is longer then the rest of it. She takes pride in the appearance of it.

In certain lighting, Clouds eyes are either a dark yellow or almost a shade of light green. Her face usually can be seen with an almost gentle, motherly look. She has yet to have kits of her own.
Personality - 243
Once Cloud was able to leave the tribe stone, she discovered that she had an adventurous side to her. All the sights and smells outside of the tribe stone makes her want to go further than any of her tribe mates has ever gone. But for now, she is fine staying near.

Ever since she was old enough to understand what was going on around her, Cloud became empathetic towards others. This is a trait of hers that she take pride in. This trait has allowed her to help those that she can during times of hardship. Once she is able to connect to another cat in some way, she feels that she can understand them better.

Cloud has an almost bubblyness about her. It is mainly seen when she is trying to cheer up her fellow tribe mates. But lately this side of her hasn't been seen since Swoop passed. She wants to get back to this side of her so that she can use it to help those around her.

In her mind, Cloud feels that she is one of the most hard working cats in the tribe. She doesn't mean this in a way to bring the others down, she just wants to see others excel and surpass her. This has made her arrogant.

Over the moons, Cloud has become vain when it comes to her looks. She feels that she needs to look her best at all times to help attract the attention of the opposite sex.




History - 379
It was a cloudy night, the night that Cloud was born. She was the only surviving kit born to Coyote who Prowls the Forest and Starling who Sings in the Woods. Their litter had two other kits that were stillborn. This broke the hearts of her parents. This was their first litter. When their leader named Cloud that Shadows Moonlight, they felt the name was given to her because of the deaths of her siblings. This was upsetting to them for a time, but they learned to love the name.

When she was old enough, they had told her about her siblings that didn't make it. She mourns them on occasion but she knows that its part of the cycle of things. Every once in a while you can catch her praying to the tribe of endless life to keep the spirits of her siblings safe.

When she started her training as a to-be, she was unsure at first as to what she wanted to be. Her father was a stone guard and her mother was a prey hunter. Looking down at her body, she wasn't sure it would be able to take a hit from an enemy, much less an attacking animal. When she moved, it was almost silent enough to sneak up on her fellow tribe-mates.

This got her to thinking about becoming a prey hunter like her mother. Once she made the decision to focus on prey hunting, she was glad. Her daily life was never boring and it gave her more of an opportunity to explore. She hopes to one day find that special someone she can share this joy with. Till then, she will keep doing what she can for the Tribe.

When she became a full fledged prey hunter, she couldn't believe how much work went into it. But its thanks to this work that she feels that she is contributing to the tribe as her mother did before her.

To this day, she wonders what it would of been like to have siblings to share all of this with. Thoughts like this upset her at times but she tries to look on the brighter side, those cats in the tribe she talks to on a regular basis could be the siblings she never had.